From Yale's "Beauty and Darkness":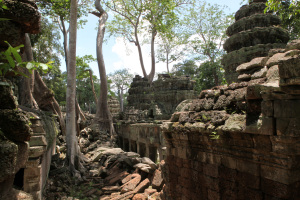 "Cambodia is a country in Southeast Asia of incredible beauty, with famous breathtaking temples, fertile plains dotted with rice fields, and a history unlike any other. The dominant religion is Buddhism, which places value on hospitality and kindness. Each year, Cambodia draws millions of tourists who come to enjoy the country's breathtaking sights and enter the walls of Cambodia's Angkor Wat – one of the seven wonders of the world.
But sadly, with all the beauty that Cambodia has captured throughout time, at one point in its history, darkness devoured this fragile nation. Once ruled by the French as part of French Indochina, Cambodian gained independence from European colonization at a price. Years of civil war, turmoil, and political corruption followed as Cambodia began governing itself. With bordering Vietnam at war with the United States, Cambodia was also slowly dragged into darkness when the Nixon administration conducted secret bombings of Cambodia during the early 1970s. This led to the rise of communist leader Pol Pot and his Khmer Roug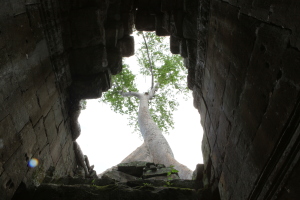 e entourage, who brought the country into the darkest days of its history. From 1975-1979, Cambodia turned into the infamous "Killing Fields" where nearly two million of Cambodia's six million population were killed. Today, Cambodia still struggles to overcome its dark history. Landmines still scatter the nation, serving as dangerous remnants of war and resulting in an alarmingly high number of disabled people. In addition, due to its weak and sometimes ineffective government, several illegal activities such as children sex trade continue to operate within Cambodia's borders."

According to the World Bank, there was a 124% gross increase in school enrollment by Cambodian children in 2012. If you are there, it is common to see children outside of school waiting for the teachers to arrive who may not due to their poor salaries and being offered a better day's wage to work elsewhere. 86% of rural families live with electricity (2022) – a number that has steadily increased over recent years. It was 19% in 2010. While standing on Khmer ground, it's difficult to imagine the reported number of Cambodian families experiencing the amenities published by World Bank (such as improved safe drinking water). Visit their statistics page here and the 2010 Demographic/Health Survey key findings here. Notice that the World Bank cannot even provide an estimate for the number of Cambodians living below the poverty line. When in Cambodia, one cannot doubt that the actual number is extremely high.